With a history exceeding 13 years, Qiancheng Furniture has firmly positioned itself as a reliable entity in the realm of interior furnishings. Our reputation is built on a foundation of renowned craftsmanship and innovative designs, consistently delivering quality and style to numerous homes and businesses.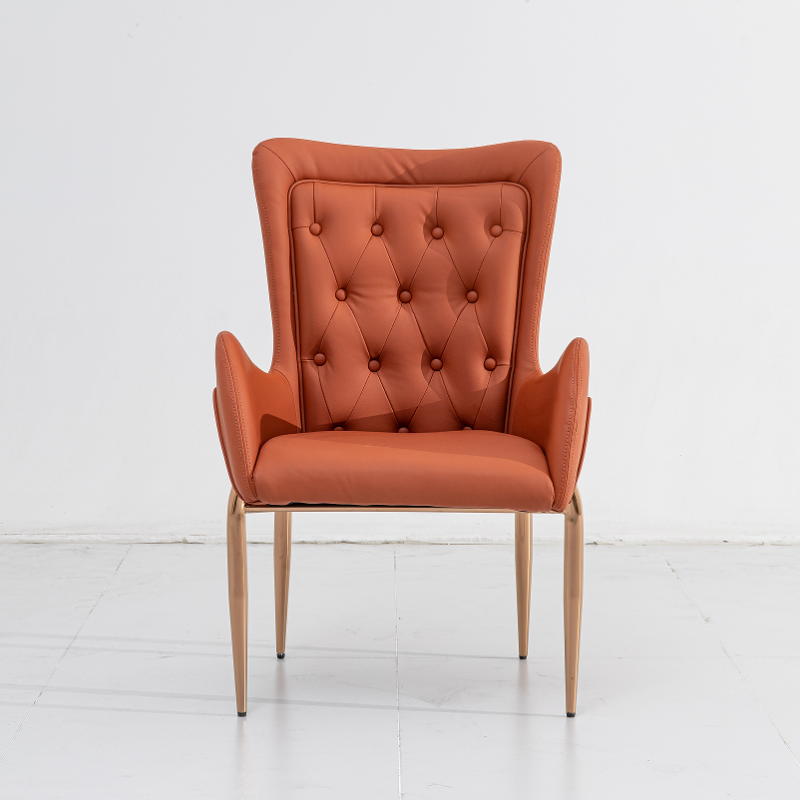 The importance of selecting the ideal furniture should not be underestimated; it wields the potential to metamorphose any space, elevating functionality, aesthetics, and overall ambiance.
Advantages of Online Shopping for Furniture
The advent of online furniture shopping has brought forth a multitude of advantages, fundamentally reshaping our approach to furnishing living spaces.
Convenience
Foremost among these advantages is the sheer convenience it offers. From the comfort of your own home, you can peruse and purchase furniture, eliminating the need to traverse multiple physical stores. This not only saves precious time but also spares you the logistical complexities of transportation.
Expansive Variety
Online platforms grant access to an expansive array of furniture options. You can effortlessly explore a broader spectrum of styles, sizes, and designs, ensuring that you discover precisely the pieces that harmonize with your individual preferences and spatial requisites.
Customer Feedback
Informed decision-making becomes more accessible through customer reviews and ratings. These insights, generously shared by previous purchasers, offer invaluable perspectives on the quality, durability, and overall satisfaction associated with specific furniture items. Armed with this knowledge, you can confidently make choices that align with your needs.
Exclusive Online Offers
Many online furniture retailers extend exclusive discounts and promotions through their websites. These enticing deals may not be attainable within physical store locations, presenting an enticing avenue for potential cost savings. Additionally, the ease of comparing prices across multiple online retailers empowers you to secure the best possible value for your budget, ensuring that you make prudent financial decisions.
Spotlight: Dining Chairs from Qiancheng
Dining chairs transcend their functional role to become essential components in enhancing the aesthetics and practicality of dining space.
Qiancheng's Dining Chairs: Unveiling the Features:
Durability
Qiancheng takes pride in crafting dining chairs renowned for their longevity and resilience. Constructed from top-tier materials, these chairs are designed to withstand the rigors of daily use, ensuring that your investment remains a steadfast fixture in your dining area for years.
Design Versatility
Qiancheng's dining chair collection spans a broad spectrum of styles, spanning from sleek and contemporary to timeless and traditional. This extensive range empowers you to select chairs that seamlessly harmonize with your dining room's decor, whether your preference leans toward a modern, minimalist aesthetic or a more classical ambiance. With curated designs catering to diverse tastes, there's a perfect choice for every discerning homeowner.
Tailored Customization
Recognizing the importance of personal touch, Qiancheng offers extensive customization options for their dining chairs. You can customize the chair to align precisely with your unique preferences, selecting from an array of materials, colors, and finishes. This flexibility empowers you to create dining chairs that are not only functional but also authentically reflective of your vision for your dining space.
Spotlight: Coffee Tables from Qiancheng
Within the heart of any living room, the coffee table assumes a central role, sculpting the very essence of the space. It transcends mere furniture, serving as an indispensable element that bridges the realms of comfort and style.
Functional yet Stylish
Qiancheng's coffee tables epitomize the art of equilibrium, seamlessly uniting utility with aesthetics. Beyond merely providing a surface for beverages and snacks, they ascend to the realm of design masterpieces. Crafted with meticulous precision, they serve as repositories for practical storage, canvases for creative displays, and catalysts for engaging conversations, all while exuding an unmistakable aura of elegance and style.
Variety
Qiancheng's coffee table assemblage unfolds a rich tapestry of designs, tailored to cater to a diverse spectrum of tastes and preferences. Whether your quest is for a minimalistic, modern piece that harmonizes with a contemporary setting or an intricately adorned masterpiece that infuses a touch of opulence into traditional decor, you'll discover an extensive array of choices. This breadth of options guarantees that there exists a Qiancheng coffee table in perfect synergy with the thematic essence of your living room.
Space-friendly
Acknowledging the kaleidoscope of living room sizes, Qiancheng presents coffee tables meticulously tailored to embrace varying room dimensions. From compact wonders ingeniously engineered to optimize cozier spaces to grand, statement pieces that command attention in more capacious areas, Qiancheng's thoughtful assortment ensures that you can effortlessly unearth the ideal coffee table, unfazed by spatial constraints.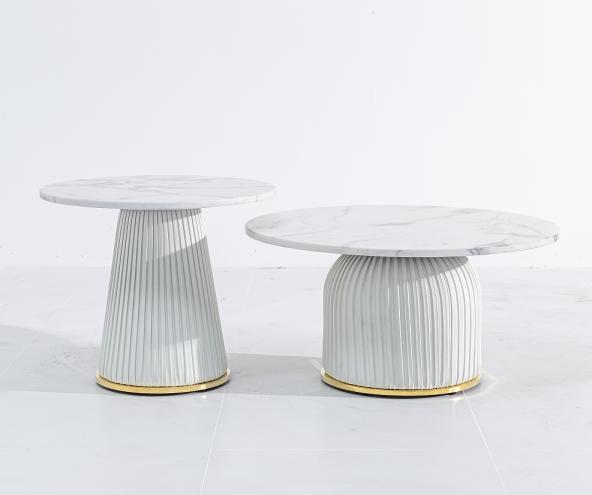 Why Opt for Qiancheng Furniture?
Legacy of Trust
Qiancheng Furniture proudly upholds its esteemed reputation as one of China's premier furniture brands, earning the trust of countless customers with a remarkable 95% repurchase rate over more than a decade.
Quality Assurance
Our unyielding dedication to excellence radiates through every piece we create, as evidenced by our 100% inspection service. We prioritize the use of premium materials and employ meticulous craftsmanship, ensuring top-tier quality in every product.
Customer Support
Enjoy a seamless shopping journey with the unwavering support of our dedicated customer service team. We go the extra mile, offering free samples, complimentary product design assistance, and even free package design services to meet your needs and preferences with utmost care and efficiency.
Sustainability
We take pride in our environmentally responsible manufacturing processes. Our commitment to sustainability not only reduces our ecological footprint but is also manifested through the continuous release of innovative designs by our R&D team.
Select Qiancheng Furniture for a harmonious blend of trust, quality, support, and sustainability. With us, your home will be adorned with furniture that embodies enduring value and unwavering integrity.
Elevate Your Living Space with Qiancheng Furniture
When it comes to revitalizing your living spaces, Qiancheng Furniture shines as one of China's premier furniture brands. With a heritage spanning more than 13 years, our unwavering commitment to quality, craftsmanship, and innovative design shines through in every piece we offer.
Whether you're on the quest for the perfect dining chairs to elevate your dining area's aesthetics and comfort or a coffee table seamlessly blending functionality with style, Qiancheng Furniture has you covered. Our dining chairs are built to endure the test of time, boasting a diverse range of designs catering to every style, and the option for tailored customization to meet your preferences. When it comes to coffee tables, our selection spans from functional yet stylish pieces to space-conscious designs, ensuring a perfect fit for every living room.
The convenience of online shopping, coupled with Qiancheng's renowned commitment to excellence, streamlines the process of transforming your living spaces. Embark on a journey of revitalization and elevate your home by selecting Qiancheng Furniture for your dining chairs and coffee tables. Your abode deserves nothing but the best, and Qiancheng Furniture delivers on quality, style, and customization, catering to your unique needs.