How do you choose a suitable table and chair manufacturer?
Selecting the proper manufacturer is an important choice when decorating your area with tables and chairs, whether in your home, business, or restaurant. Your happiness with and return on investment from these necessary furniture items may be significantly impacted by their quality, design, and longevity. We will go over the important factors to assist you how to choose a suitable table and chair manufacturer that fits your needs and preferences in this extensive guide.
Define Your Style and Needs
It would help if you had a firm grasp of your needs and the style you're going for before you search for the ideal table and chair maker. The following are some crucial things to think about:
Do you want furniture for your home, your place of business, or your yard? The furniture will dictate the type of material you should be looking for.
What design style are you aiming for wholly original, minimalist, rustic, traditional, or modern? Your decision is influenced by your taste or the concept of your room.
Think about the materials that best meet your demands and sense of style. Whether made of wood, metal, plastic, or a mix of materials, each has a distinct appeal and function.
Calculating the number of tables and chairs this will affect both your budget and manufacturer preference.
Decide on a reasonable price range. This will enable you to reduce your selections and prevent spending too much money.
Investigate prospective manufacturers
Your search for suitable manufacturers may begin now that you have a firm idea of your specifications.
Consult with friends, coworkers, or online for review recommendations. Review reviews and presentations can provide important information about a manufacturer's standing and caliber.
Attend trade events and exhibits that are relevant to the production of furniture. These gatherings offer fantastic chances to interact with potential producers in person and see their goods up close.
Establish Credentials
Ensure the manufacturers you are considering are reliable and trustworthy before moving forward. What to watch out for is as follows:
Check to see if the manufacturer is a legitimately registered business like Qiancheng. This guarantees that you are transacting with a trustworthy company.
Verify the manufacturer's certificates for environmental and quality requirements. Certifications may be evidence of a company's dedication to excellence.
Consider producers with a track record of success and experience making items like yours. A reputable manufacturer is more likely to provide high-quality products.
Examine their prior work and product examples in their portfolio. Evaluate the caliber and skill of their work. Be mindful of the little things.
Materials and Productivity
In terms of furnishings, quality comes first. You want your furniture to be durable for a long period. Important factors include:
Find out what kinds of wood, metal, or other materials they employ. Make sure these materials meet your standards for sturdiness and beauty.
Could you find out how they do quality control? How do they make sure every piece of furniture satisfies their requirements? The key is consistency.
Make sure that their goods adhere to industry and safety regulations. You want furniture that is both attractive and secure to use.
Choices for Customization
Picking a manufacturer who can meet your demands is essential if you have certain design or customization requirements. Look for a producer that provides:
The freedom to design furniture in the sizes you need. If you have certain space restrictions, this is very crucial.
The capacity to change or adapt current designs to your needs. You may make furniture that genuinely represents your style by customizing it.
Many material options and finishing options to fit your preferred look. Possessing selections makes sure your furniture is the ideal fit for your room.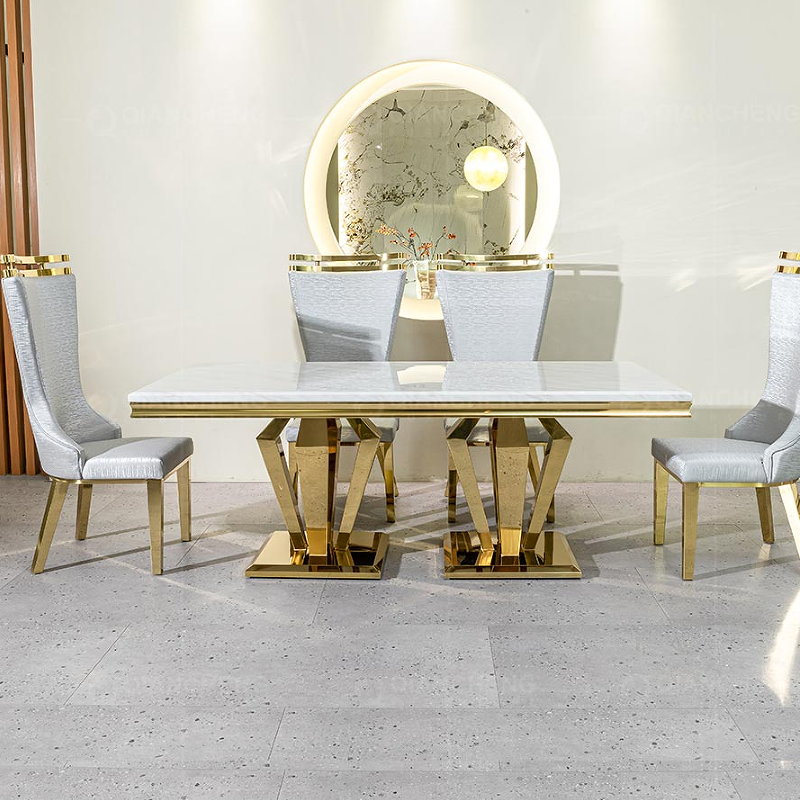 Discuss price and terms upfront to avoid unforeseen costs or payment conditions later. Think about the following:
Recognize their pricing structure, considering any extra fees for customization or specialized features. Here, transparency is crucial.
Decide on the payment conditions, including deposits, milestones, and final payments. To guarantee a seamless transaction, make sure the payment schedule is clear.
Ask about warranties and post-purchase assistance. Knowing what type of help you can count on in case of problems or flaws.
Lead times and output volume
Verify that the manufacturer can satisfy your project's quantity and timeframe requirements. Let's talk about these things:
Ask for a precise timeline for manufacturing, from order placing to delivery. If you have a deadline, this is very crucial.
Verify if they can handle the bulk of your purchase without sacrificing quality. A manufacturer may experience delays and poor quality if they are overworked.
Collaboration and Communication
A successful manufacturing collaboration must have effective communication. Choose a manufacturer that responds to your needs and welcomes your input. Think about the following:
Determine the best ways to reach them and how quickly they respond. For a process to go well, clear communication is essential.
Please talk about the way they oversee projects and keep clients informed. Throughout the production process, you should be kept informed.
Ask them how they plan to handle any problems during production. A manufacturer who is proactive and solutions-focused is a valued partner.
Continuity and morality
Many consumers value ethical and ecological industrial practices in this era of rising environmental consciousness. Inquire about:
Check to see if they employ environmentally friendly and ethically sourced goods. A growing proportion of customers are concerned about sustainability.
Ask them if they use environmentally friendly production methods. This may be a selling feature for purchasers who care about the environment.
Find out if they follow moral labor laws and pay their employees fairly. In today's economy, ethical issues are becoming more crucial.
Conclusion:
How to choose a suitable table and chair manufacturer is discussed in the above information. Always remember that devoting time and energy to choosing the ideal manufacturer might result in durable and enjoyable furniture solutions for your home. So, take your time, consider your alternatives, and make an informed decision. QIANCHENG is an ideal manufacturer eager to create the perfect table and chairs for you.