Are you considering bringing furniture into your house or business from China? China has long been a favorite place to import furniture due to its reputation for fine workmanship and reasonable costs. Qiancheng Furniture, one of the top furniture producers in China, is renowned for its high-quality goods and extensive selection of designs. We'll walk you through the procedure for How to Buy and Import Furniture from China: A Complete Guide in this comprehensive article.
Study and Determine Your Needs
It's crucial to identify your needs before stepping into furniture importing. What kind of furnishings are you seeking? How much can you spend? What exact characteristics or fashions do you want? To learn more about the products Qiancheng Furniture has to offer, look through our catalog and website. Consider contacting our customer care for questions about our products and pricing quotations.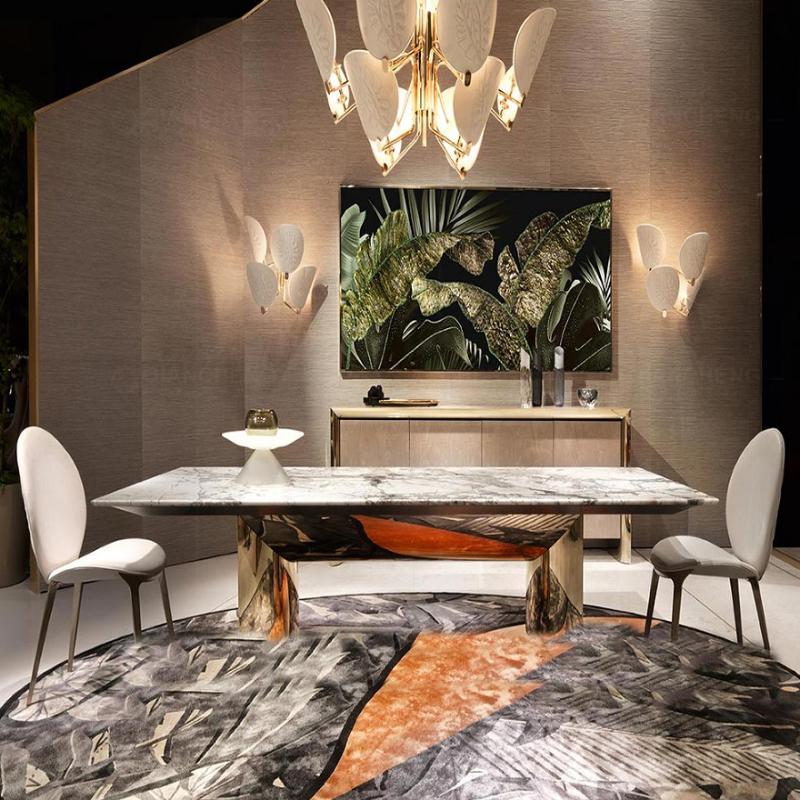 Verify the Credibility of Qiancheng Furniture
As with any foreign transaction, confirming the supplier's standing is essential. Seek client feedback, endorsements, and references from other importers who have worked with Qiancheng Furniture. For instance, online marketplaces are excellent tools because they frequently have reviews and ratings from prior customers.
Understand Import Regulations
Learn about the import laws that apply in your nation. Depending on where you live, there can be certain regulations for importing furniture, such as customs charges, taxes, and safety norms. Ensure you have all the authorizations and licenses required to import products from China.
Before placing a significant purchase, asking for samples to evaluate the quality of Qiancheng Furniture's offerings is essential. Samples will allow you to see the workmanship and supplies in person. Think about the upholstery and the wood's kind, finish, and quality.
Arrange for Prices and Payment Terms
Following your satisfaction with the product samples, you may start negotiating with Qiancheng Furniture about price and payment arrangements. Obtain advance information about minimum order quantities, payment options, and delivery schedules. Comprehending all associated prices, including shipping and import charges, is critical.
It is now time for you to purchase with Qiancheng Furniture after agreeing to the terms and price. Ensure that a formal contract or purchase order has all the information, such as product specifications, quantity requirements, and delivery instructions. Both parties will be safeguarded, and miscommunication will be avoided.
Set up Logistics and Shipping
Importing furniture requires careful consideration of logistics and shipping. To arrange the delivery of your goods from China to your location, you can engage with a freight forwarder or a shipping agency. Please consider the cost, the time it will take to deliver, and the quantity of your purchase when deciding whether you want to ship by air or by water.
The procedure of importing must include clearing customs. Cooperate with a customs broker or clearance agent knowledgeable about your nation's rules. Make sure that all necessary paperwork, such as bills of lading, import licenses, and invoices, are in order.
Examine and Accept Your Package
Once your furniture has reached its location, thoroughly check the items to make sure they adhere to the quality and quantity requirements specified in your purchase. Document any errors or damage, then send it to Qiancheng Furniture for correction.
Why choose Qiancheng for furniture?
The manufacturer you choose when purchasing furniture, whether for your residence or place of work, may have a big influence on the standard and appearance of the room. Qiancheng Furniture stands out as a compelling option among the many alternatives accessible for a number of compelling reasons.
Exceptional Craftsmanship
For our unmatched craftsmanship, Qiancheng Furniture has established a solid reputation. Every piece of furniture we produce reflects our commitment to accuracy and attention to detail. Whether you're looking for traditional, modern, or bespoke furniture, our talented craftspeople constantly provide superior work. Each item is evidence of our dedication to excellence.
The wide variety of designs offered by Qiancheng Furniture is one of our most notable qualities. You'll discover furniture that precisely compliments your vision, whether you're designing a contemporary loft, a historic house, or a commercial space with a special theme. Everyone may find something they like in Qiancheng's catalog, which features both cutting-edge, avant-garde items and graceful, classic designs.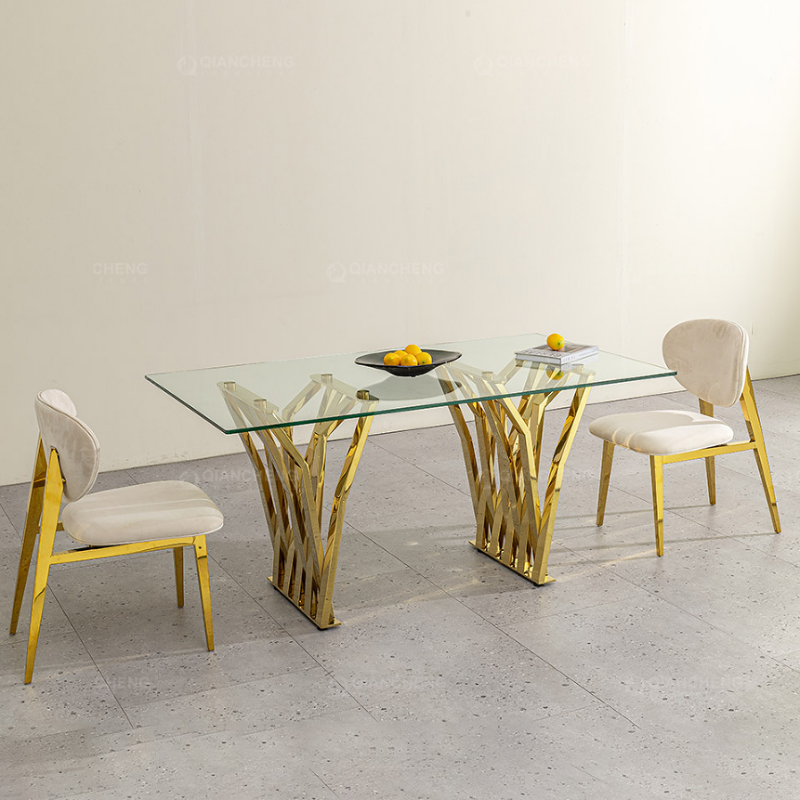 For our masterpieces, Qiancheng Furniture exclusively uses the best materials. Our dedication to using high-quality materials means that our furniture will not only look great but also endure the test of time, whether it be solid wood, premium leather, or premium upholstery fabrics. Our brand is known for its commitment to sustainability and longevity.
Outstanding customer service
Good customer service is a key component of any successful furniture shopping experience. The goal of Qiancheng Furniture is to make the shopping process simple and pleasurable for all of our clients. Your questions, from product specifics to shipment issues, will be answered promptly and intelligently by our staff of customer service representatives.
Options for Customization
We provide personalized solutions if you're seeking furniture that properly suits your taste and needs. Our team of talented artisans can realize your idea, whether you require furniture that is customized to fit a certain area or have a specific style in mind. This customization level ensures that your furniture accurately reflects your preferences and requirements.
Conclusion:
Furniture imports from China, particularly from respected producers like QIANCHENG FURNITURE, may be profitable. How to Buy and Import Furniture from China: A Complete Guide or you may successfully finish your furniture importation project according to the steps in this comprehensive guide. Choosing the right producer allows you to upgrade your living spaces or provide your customers with high-quality, trendy furniture.