When it comes to creating a cozy and stylish living room, the furniture you choose plays a significant role. Qiancheng Furniture, a renowned manufacturer in the industry, offers a wide range of high-quality OEM/ODM living room furniture solutions. Whether you are a retailer or an interior designer looking for exceptional products to enhance your clients' spaces, Qiancheng Furniture is the go-to supplier.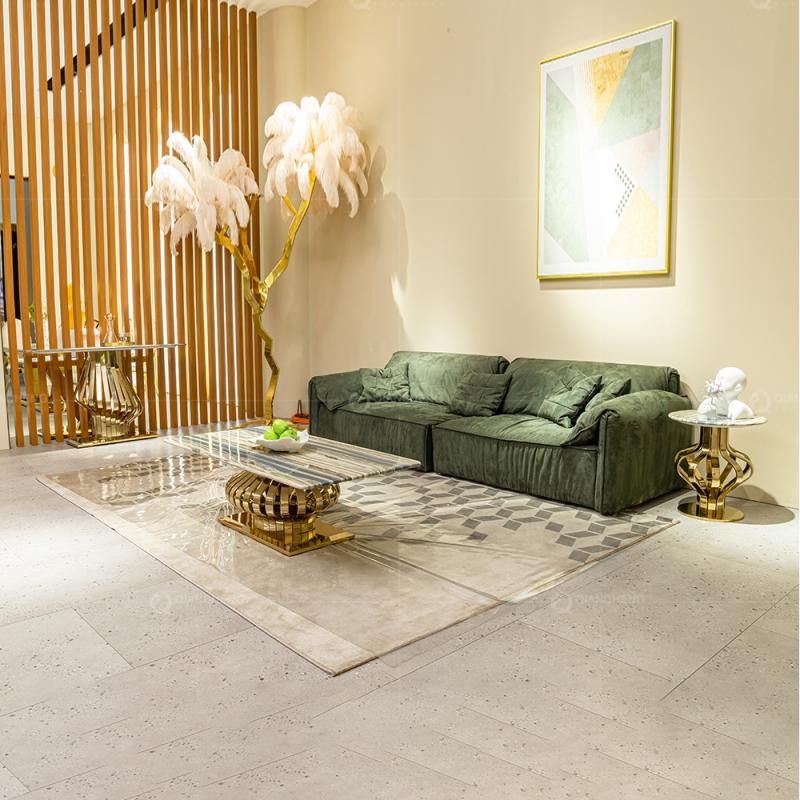 1. Coffee Table: The Perfect Blend of Functionality and Elegance
Qiancheng Furniture understands the importance of coffee tables in the living room. Their collection features a diverse range of coffee tables that strike a perfect balance between functionality and elegance. From sleek and modern designs to more traditional and rustic styles, you can find the ideal coffee table to complement any interior decor.
2. Side Table: Convenient and Stylish Accents
When it comes to adding the finishing touches to a living room, side tables are indispensable. Qiancheng Furniture offers an array of side tables in various shapes, sizes, and materials. Whether your clients prefer a minimalist aesthetic or a more intricate design, you can rely on Qiancheng Furniture to provide stylish and convenient side tables that meet their requirements.
3. TV Stand: The Perfect Platform for Entertainment
With the rise of large flat-screen televisions, TV stands have become an essential component of any living room. Qiancheng Furniture offers an impressive selection of TV stands designed to provide a sturdy and stylish platform for entertainment systems. From contemporary designs with ample storage space to sleek and minimalistic options, their TV stands cater to diverse tastes and preferences.
4. Console Table: The Ideal Focal Point
Console tables have gained popularity as versatile and stylish additions to living rooms. Qiancheng Furniture offers a range of console tables that serve as eye-catching focal points while also providing practical functionality. With their exquisite craftsmanship and attention to detail, these console tables elevate any living room's aesthetic appeal.
5. Leisure Chair: Comfort and Style Combined
To create a comfortable and inviting living room, having the right leisure chairs is essential. Qiancheng Furniture excels in designing and manufacturing comfortable chairs that effortlessly blend style and functionality. Their leisure chairs come in a variety of designs, materials, and colors, allowing you to choose the perfect seating options for your clients' spaces.
6. Ottoman & Stool: Versatile and Stylish Accessories
For added comfort and versatility, Qiancheng Furniture offers ottomans and stools that perfectly complement their living room furniture collection. These versatile accessories can serve as extra seating, footrests, or even storage solutions, providing flexibility to enhance the overall functionality of any living room.
Exploring Qiancheng Furniture: Your Trusted OEM/ODM Living Room Furniture Supplier
In the world of furniture manufacturing, finding a reliable OEM/ODM supplier is crucial for businesses seeking high-quality products. One such reputable manufacturer is Qiancheng Furniture, a leading player in the industry. With their commitment to craftsmanship, customization options, and exceptional customer service, Qiancheng Furniture has emerged as a trusted partner for businesses seeking top-notch living room furniture.
1. Craftsmanship: Where Artistry Meets Functionality
At Qiancheng Furniture, every piece of living room furniture is crafted with meticulous attention to detail. Their team of skilled artisans combines traditional techniques with modern technology to create furniture that seamlessly blends artistry and functionality. Whether it's a luxurious sofa, an elegant coffee table, or a stylish entertainment unit, each product is meticulously crafted to meet the highest standards of quality. By choosing Qiancheng Furniture as your OEM/ODM supplier, you can ensure that your customers will be delighted by the masterful craftsmanship and durability of the furniture.
2. Customization Options: Tailor-Made to Fit Your Vision
One of the standout features of Qiancheng Furniture is its commitment to customization. Understanding that every business has unique requirements and design preferences, they offer extensive customization options to bring your vision to life. From selecting the finest materials to choosing the perfect finishes and upholstery, Qiancheng Furniture works closely with its clients to create bespoke living room furniture that reflects its brand's identity. By collaborating with Qiancheng Furniture, you can offer your customers furniture that is not only aesthetically pleasing but also aligned with their specific needs and preferences.
3. Quality Control: Ensuring Excellence at Every Stage
Qiancheng Furniture prioritizes quality control throughout the manufacturing process. From the selection of raw materials to the final inspection, each stage undergoes rigorous quality checks to ensure the delivery of flawless products. By adhering to strict quality standards, Qiancheng Furniture maintains a stellar reputation for providing superior living room furniture. When partnering with them as your OEM/ODM supplier, you can have confidence in the consistent excellence of the products you offer to your customers.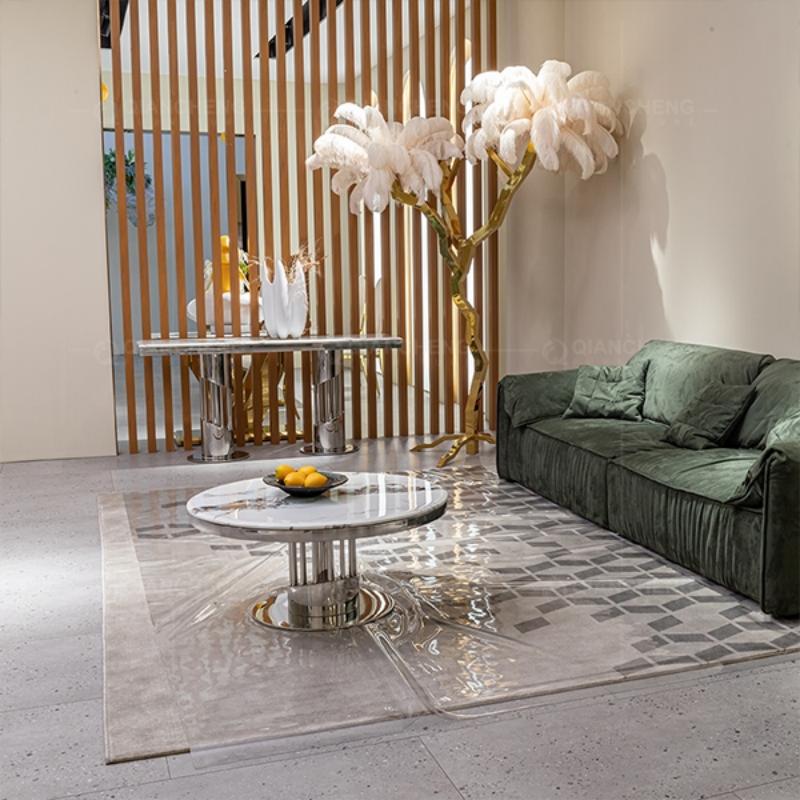 4. Sustainability: A Commitment to Eco-Friendly Practices
As the world becomes increasingly aware of the environmental impact of manufacturing, Qiancheng Furniture demonstrates its commitment to sustainability. They actively adopt eco-friendly practices and materials, minimizing their carbon footprint while delivering exceptional furniture solutions. By choosing Qiancheng Furniture as your OEM/ODM supplier, you align your business with sustainable values and cater to the growing demand for eco-conscious products in the market.
5. Exceptional Customer Service: Your Success is Their Priority
Qiancheng Furniture goes above and beyond to ensure exceptional customer service. Their dedicated team works closely with clients, providing support and guidance throughout the entire OEM/ODM process. From initial design consultations to post-production assistance, they prioritize building strong relationships and delivering on their client's needs. By partnering with Qiancheng Furniture, you gain a reliable ally who is invested in your success and satisfaction.
Conclusion
Qiancheng Furniture stands as an exemplary OEM/ODM living room furniture supplier, known for its craftsmanship, customization options, quality control, sustainability efforts, and exceptional customer service. With its unwavering commitment to excellence, Qiancheng Furniture has earned the trust and loyalty of businesses worldwide. By choosing Qiancheng Furniture as your OEM/ODM partner, you can confidently offer your customers living room furniture that epitomizes quality, style, and innovation.