The Top 10 Tips for Buying Furniture in China:
Due to the vast selection of possibilities, purchasing furniture in China may be a fun experience. Take into account the following 10 tips before planning to buy furniture in China advice to guarantee a good furniture purchase experience:
Before shopping, choose the furniture you require, your preferred style, and your available spending limit. You can make wise judgments if you have a clear plan.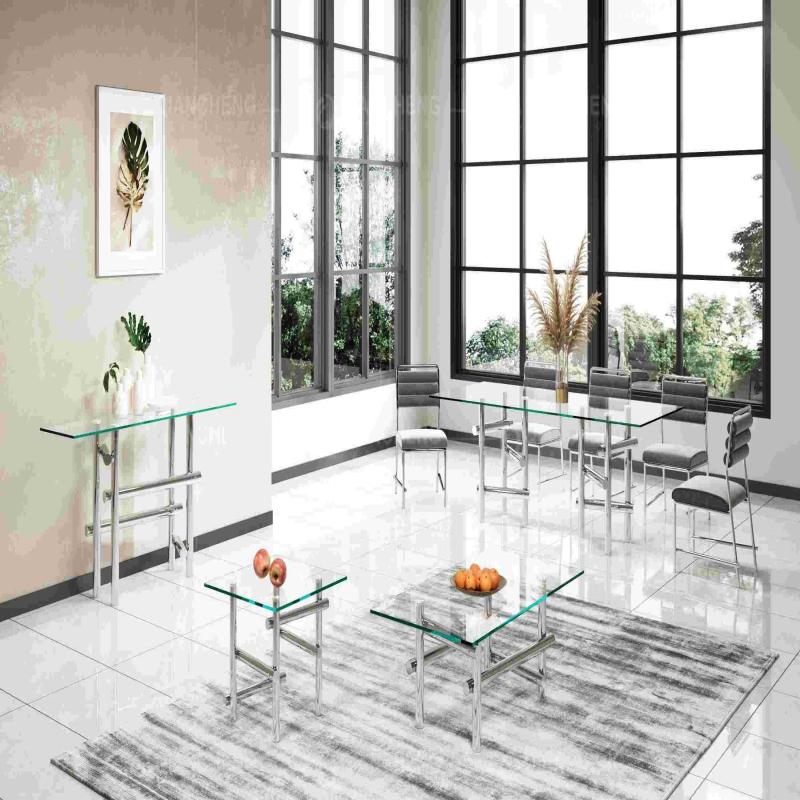 Visit Local Stores and marketplaces:
Furniture stores and busy marketplaces are two of China's most well-known features. You may evaluate the furniture's quality and craftsmanship by visiting nearby locations to view and touch it in person.
Pay special attention to the furniture's structure and the materials' caliber. Choose strong and well-made items because China has a wide variety to offer.
Measure the area where you plan to put the furniture to check the measurements. Ensure the furniture you select fits the space comfortably and doesn't cram it.
In China, haggling is a prevalent habit. Feel free to bargain the price with the vendor, particularly at marketplaces or smaller shops. Polite bargaining frequently results in a better outcome.
Research and check out their reputation if you purchase in bulk or through wholesalers. Before placing a significant order, check for reviews, contact references, and request samples.
If you're purchasing furniture to be transported internationally, familiarize yourself with the logistics, shipping fees, and customs charges. It's crucial to comprehend every step of the procedure.
A wide variety of materials and finishes are available in China. Always ask about the materials' composition, especially if you have any preferences or specifications in mind.
Ask about customizing choices if you're searching for one-of-a-kind things. Many Chinese furniture producers provide customization options to fit your needs and preferences.
Payment and Documentation:
Pay attention to the payment options the merchant accepts before signing any paperwork. For a warranty, a return, or insurance, keep all receipts, invoices, and other pertinent paperwork.
Local Rules and certificates:
If you're a foreign buyer, know any rules and certificates needed for bringing furniture into your nation. Check to see if the furniture complies with quality and safety regulations.
Before preparing to buy furniture in China, consider these 10 tips from Qiancheng Furniture:
This article explains the 10 tips before planning to buy furniture in China. A well-known Chinese company with a reputation for making furniture of the highest caliber is Qiancheng Furniture. With years of expertise and a dedication to perfection, the business has established a reputation for providing clients with furniture that precisely matches their needs. Superior quality and artistry are ensured by their committed team of designers and artisans that collaborate closely with clients to produce furniture that reflect their ideas.
The limitless design options provided by Qiancheng Furniture are one of the main benefits of choosing it. Customers are allowed to select from various designs, shapes, and sizes, allowing them to discover the ideal match for their area. Any creative vision may come to reality with Qiancheng Furniture. Customers may customize their furniture by choosing from various finishes, like glossy, matte, distressed, or stained, to ensure the finished item blends in flawlessly with their interior design concept.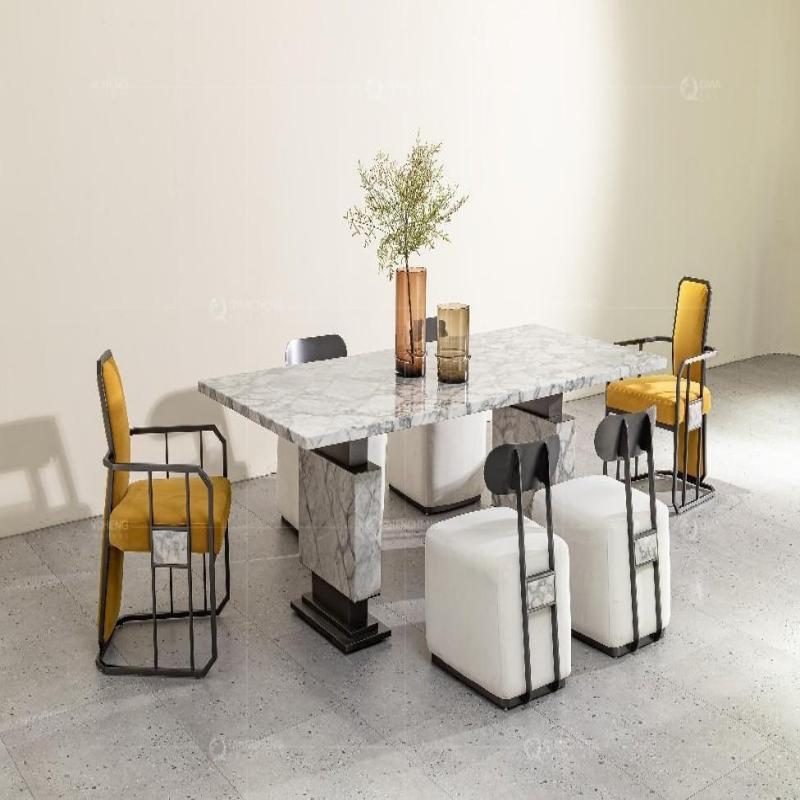 Furniture Purchasing Advice for Customers in China:
Given the reputation of Qiancheng as a producer of a wide variety of furniture alternatives at different price ranges, purchasing furniture there may be an interesting and economical experience. However, navigating the procedure might be difficult if you are still getting familiar with the local market and customs. You may use the advice in this article to help you as a customer while buying furniture in China. Before purchasing, familiarize yourself with the retailer's return and warranty policies. You should be aware of the procedure for handling problems with the furniture after delivery and asking for refunds or replacements. Respect regional traditions and customs while talking with shopkeepers and other employees. Being kind and considerate will improve your shopping experience and foster goodwill.
Foshan Furniture Factory, Guangdong Province, China: Exploring User-Centric Design:
You may design dining chairs customized to your establishment's particular style and branding thanks to Qiancheng Furniture's product development and customization expertise. Work directly with their engineering and design teams to hone your ideas and turn them into usable products. Use their knowledge to choose the materials, finishes, upholstery options, and other characteristics appropriate for your vision. The flexibility of Qiancheng Furniture sets them apart in the market for adaptations. An important partnership component is sticking to project deadlines and maintaining consistent quality. Each dining chair meets the highest industry requirements because of Qiancheng Furniture's considerable focus on quality control. Together, develop standards for quality, inspection procedures, and post-production testing procedures. Create precise delivery deadlines to guarantee that your purchases are finished and dispatched on time, minimizing any delays to your operations.
Conclusion:
There are 10 tips before planning to buy furniture in China; you should bear in mind if you intend to purchase furniture in China, whether for your residence or your place of work, to guarantee a positive shopping experience. China is renowned for its extensive selection of furniture alternatives, affordable costs, and distinctive styles. We can fulfill huge orders with competitive lead times. QIANCHENG has our equipment, know-how, and specialized supply chain for materials, which gives us the benefit of being a one-stop producer and may assist in saving costs while maintaining quality and delivery date. To grow in the market, hire a professional photographer to capture HD photographs for your website's marketing. By doing so, you may improve your competitiveness and accelerate your development.