What is meant by stainless steel furniture?
Furniture manufactured mostly or wholly of stainless steel is called stainless steel furniture. A minimum of 10.5% chromium is included in stainless steel, an iron alloy, giving it exceptional corrosion resistance. As a result, stainless steel is incredibly robust and resistant to rust, and discolouration, making it a great material for building furniture, among other things. There are many different types of stainless-steel furniture available that are suitable for both indoor and outdoor situations. It is a good option for modern and industrial-themed decor because of its clear, minimalist design.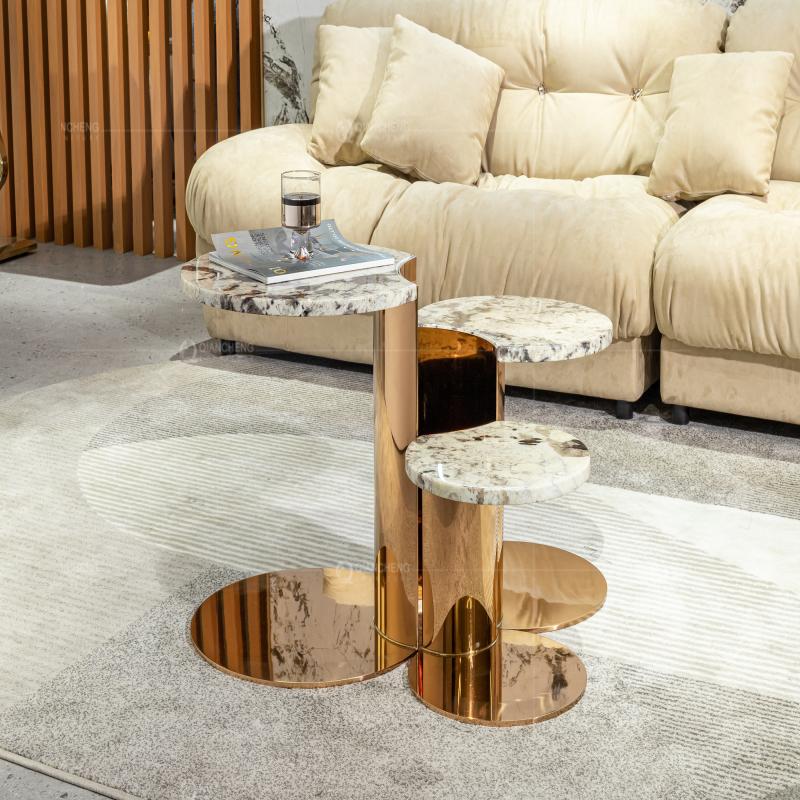 How vital is stainless steel furniture?
Furniture made of stainless steel is highly valued for many reasons, making it a popular option for home and business settings. Here are some major arguments in favour of stainless-steel furnishings:
Stainless steel is extremely long-lasting and resistant to rust, corrosion, and discolouration. Due to this quality, stainless steel furniture is guaranteed to maintain its good condition even when subjected to adverse weather or heavy use. Because of its durability, it is a cost-effective option because it needs little replacement or maintenance over time.
Stainless steel furniture gives any room a modern, upscale feel. It is a popular option for homes and workplaces looking for a fashionable and contemporary design because of its clean lines and shining surface, which add to a modern aesthetic.
Because stainless steel is completely recyclable, it is a sustainable material. It retains its characteristics even after being repeatedly melted down and treated. Choosing stainless steel furniture supports ecological practices by lowering waste and the need for new raw materials.
It can be shaped into a variety of forms and patterns. Thanks to this versatility, furniture designers may develop a broad range of styles, from sleek and contemporary pieces to more classic and beautiful possibilities. It is an appealing option for numerous settings because of its capacity to blend with diverse home design styles.
Exploring the Success Factors of Qiancheng Top Stainless Steel Furniture Retailer:
Are you fed up with frequently having to replace your furniture because of damage? Are you seeking choices that will endure a long time and withstand the test of time? Look no further than Qiancheng, the leading retail brand for furniture made of stainless steel. Famous for our dedication to quality and high standards of craftsmanship, Qiancheng. Unquestionably, Qiancheng is the top stainless steel furniture retailer, serving a diverse clientele that values dependability, fashion, and utility. With our outstanding quality and wide range of options, we have emerged as the preferred option for people wishing to equip their homes or workplaces.
Uncompromising Quality:
At the heart of Qiancheng Furniture Retailer's triumph is an unwavering commitment to delivering top-notch quality. From design to production and finishing, the retailer meticulously ensures that each piece of furniture meets the highest standards of craftsmanship and durability. Customers have come to associate the brand with the assurance of long-lasting and visually stunning furniture, solidifying their trust and loyalty.
Client-Cantered Approach:
This successful shop proves that the proverb "customer is king" is accurate. Qiancheng Stainless Steel Furniture Retailer has been able to forge enduring bonds with its customers by placing a high priority on customer satisfaction. The company highly values customer input and is actively considered while developing new products and improving current services. This two-way contact has increased client loyalty and provided a priceless source of ideas for the next collections.
Sustainable Behavior:
We are Stainless Steel Furniture Retailer's dedication to sustainability has won broad acclaim in an era where environmental awareness is crucial. Our store uses ecologically friendly suppliers for stainless steel and follows green manufacturing procedures. Additionally, we actively participate in recycling programmes, reducing waste and fostering a cleaner future—a purpose that appeals to today's environmentally conscious customers.
Editions & exclusive collaborations:
A successful tactic for Qiancheng Retailer has been to convey exclusivity. Because of the retailer's numerous partnerships with well-known designers and artists, limited-edition furniture sets are created that are highly prized by collectors and enthusiasts. Our partnerships provide the brand with a distinct selling feature and have strengthened its reputation as a trailblazer in the furniture sector.
Unveiling the Secrets of Qiancheng stainless steel furniture retailer:
A unique success story in selling stainless-steel furniture has been developing in the throbbing city of Qiancheng. For high-end, fashionable stainless steel furniture retailer, go no further than Qiancheng retailer, which has won the hearts of discriminating clients. A tapestry of success elements that have defined the retailer's journey to becoming an industry leader may be behind its spectacular development. In this article, we will examine the essential components that made Qiancheng Stainless Steel Furniture such a remarkable accomplishment.
The innovative design philosophy of Steel Furniture Retailer distinguishes them from their rivals. Our business, which values innovation and adaptability, often debuts new, modern designs that appeal to various clients. Our company offers a broad range of options that appeal to different interests and preferences, whether exquisite classic pieces for traditional houses or sleek modern furniture for city people.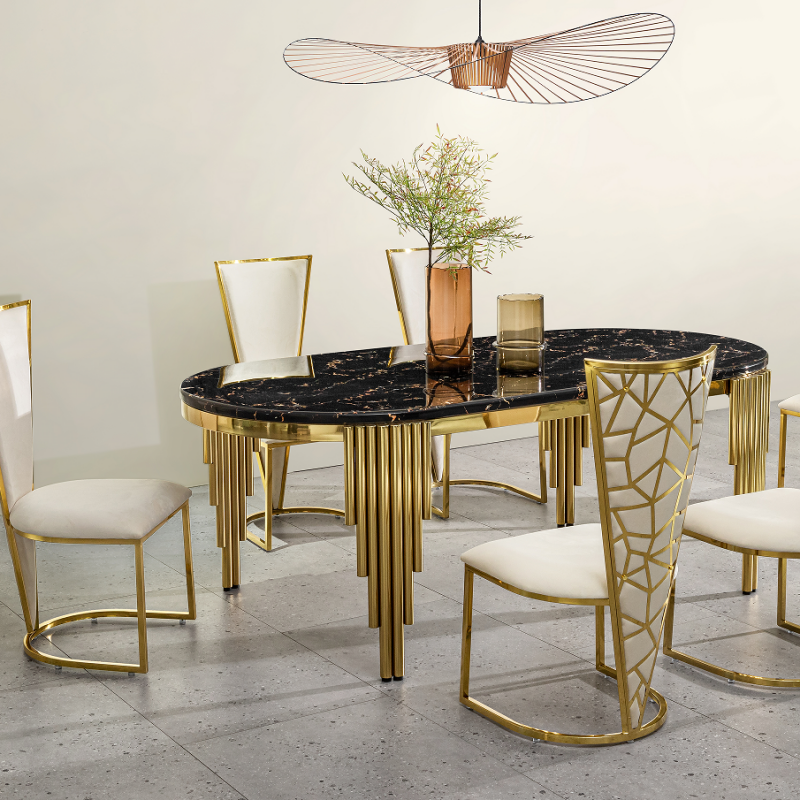 Smooth online Experience:
Qiancheng Top Stainless Steel Furniture Retailer made significant investments to provide a flawless online shopping experience after realizing the rising importance of e-commerce. The retailer's easy-to-use website has various features, including an extensive product catalogue and a simple checkout procedure. When combined with effective customer service, this online presence has helped the company attract customers outside of Qiancheng and enter a worldwide market.
Marketing with influencers and social media:
In a time where social media rules, Qiancheng retailer has used influencer marketing to increase the visibility of its brand. The shop has successfully shown its items in real-life settings by collaborating with interior design influencers and lifestyle bloggers, motivating followers to copy these gorgeous home setups. This strategy has enhanced engagement with potential buyers and generated discussion about the brand.
Conclusion:
As QIANCHENG continue to witness our evolution, one can't help but be inspired by our success, reaffirming that a combination of passion, innovation, and dedication can lead to greatness. Our company has partnered with more than 60 nations as a wholesaler and dealer. We have always upheld the belief that the client and quality come first. Dedicated to being the most dependable metal furniture company in the world. Will provide you with instructions on how to maintain the items so they last longer. We provide online assistance for you every day of the year and provide HD product images and videos.