How to buy and import furniture from China: The complete guide
Furniture is crucial in elevating the ordinary to the remarkable when designing a compelling living environment. Among the plethora of choices, Foshan Qiancheng Furniture stands out for its flawless craftsmanship, cutting-edge designs, and unrivalled quality. This article will walk you through the exciting process of purchasing furniture from Foshan Qiancheng Furniture if you're looking to upgrade the interior of your house with magnificent pieces from this top company. Importing furniture from China may be a successful business venture, but it takes rigorous preparation, investigation, and execution. From classic designs to contemporary styles, the Chinese furniture industry, Qiancheng, provides a variety of goods at affordable costs. Here is a detailed about how to buy and import furniture from China: The complete guide: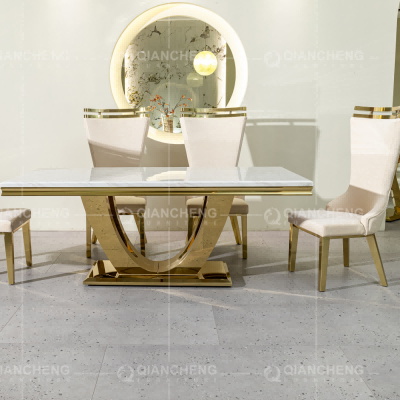 Foshan Qiancheng Furniture's Allure:
In the furniture industry, Foshan Qiancheng Furniture has long been associated with refinement and elegance. They stand out as an unrivalled industry leader because of their dedication to fusing classic beauty with cutting-edge design. As you start on this unique purchasing journey, prepare to be mesmerized by various pieces of furniture that epitomize the ideal fusion of form and function.
Identifying Your Style:
Before stepping foot in the world of Foshan Qiancheng Furniture, take some time to consider and identify your sense of style. Which appeals to you more—the grandeur of vintage things or the clean, modern lines of modern items? Choosing furniture that speaks to your soul will be easier if you are aware of your tastes.
Immerse in Inspiration:
Explore the many collections that Foshan Qiancheng Furniture has to offer to be inspired. This company fulfils all design aspirations, whether you're looking for magnificent dining tables that encourage socializing, plush couches that radiate comfort, or statement pieces that change your environment. As you investigate the countless alternatives available, get ready to be inspired.
Online Wonders:
Although visiting the real showroom of Foshan Qiancheng Furniture in the charming city of Foshan might be a dream come true, the company's website offers a digital treasure trove of their works. Explore their simple-to-use web store and let your creativity run wild as you imagine the potential changes each piece may make to your home.
Connect with Expertise:
Contact the knowledgeable customer support staff at Foshan Qiancheng Furniture for individualized advice. Their professionals are willing to help you through every stage of the purchasing process, from comprehending product specifics to choosing the ideal fabric or finish.
Quality Control:
Foshan Qiancheng Furniture takes great pleasure in the engineering and building of its products. Each item is painstakingly examined to ensure it adheres to the highest standards. You can be confident that your investment in their furniture will last the test of time due to its durability and good looks.
Customization:
With customization, you may improve the experience of purchasing furniture. For your specific tastes and room needs, Foshan Qiancheng Furniture offers customized solutions. Experience the realization of your idea as you work with talented craftspeople to design an item that expresses your uniqueness.
Ordering with Ease:
Placing an order is simple after you have decided which items you want. With the easy ordering method offered by Foshan Qiancheng Furniture, you may relax while waiting to deliver the masterpieces you've selected.
Shipping and Logistics:
Foshan Qiancheng Furniture ensures everything runs well as your furniture prepares to leave on its trip to your door. Await the day when you may welcome the height of luxury into your house while keeping track of the status of your cargo.
Unveiling the Beauty:
It's time to bask in the splendor of your new Foshan Qiancheng Furniture, which has finally arrived. Carefully unpack every item, then watch as it melts into your living area to create a sanctuary of beauty and class.
How to Import Furniture from China?
By adhering to these instructions, you may effectively import furniture from Foshan Qiancheng Furniture and offer their sophisticated creations to your market. As a result, your clients' living spaces will be elevated by your products' outstanding beauty and quality. Our furniture in China may be imported, and it is of excellent quality and beautiful craftsmanship. Follow these instructions before starting this journey to guarantee an easy and successful import process:
Research and Product Selection:
Start by reviewing the product options offered by Foshan Qiancheng Furniture, then pick the items that best suit your target market and clients' tastes. To make ordering easier, take note of the product codes and specs.
Contact Foshan Qiancheng Furniture:
If you're interested in importing Foshan Qiancheng Furniture's furniture, contact them through their website or other available means of communication. Discuss your needs, cost, and potential customization choices through effective communication.
Obtain Product Samples:
To assess the quality, design, and materials, ask Foshan Qiancheng Furniture for product samples. To ensure the furniture fits your standards and consumer expectations, it is imperative to take this step.
Negotiate Pricing and Terms:
Price, minimum order quantities (MOQs), and delivery arrangements should be negotiated with Foshan Qiancheng Furniture. Be clear about your spending plan and expectations to come to a mutually beneficial arrangement.
Quality Assurance:
Priorities quality assurance by going to the Foshan Qiancheng Furniture factory in person or contracting with a third-party inspection agency to ensure the furniture complies with the requirements.
Legal and Regulatory Compliance:
Become familiar with your nation's import laws and customs practices. Ensure the furniture satisfies the safety and quality requirements established by the appropriate authorities.
Plan shipping and logistics:
To plan shipping and logistics, consult with Foshan Qiancheng Furniture or a reliable goods forwarder. Depending on your needs and budget, choose between air or sea freight.
Prepare Import Documentation:
Gather and prepare all required import documents, such as packing lists, commercial invoices, and certificates of origin, to speed up customs clearance.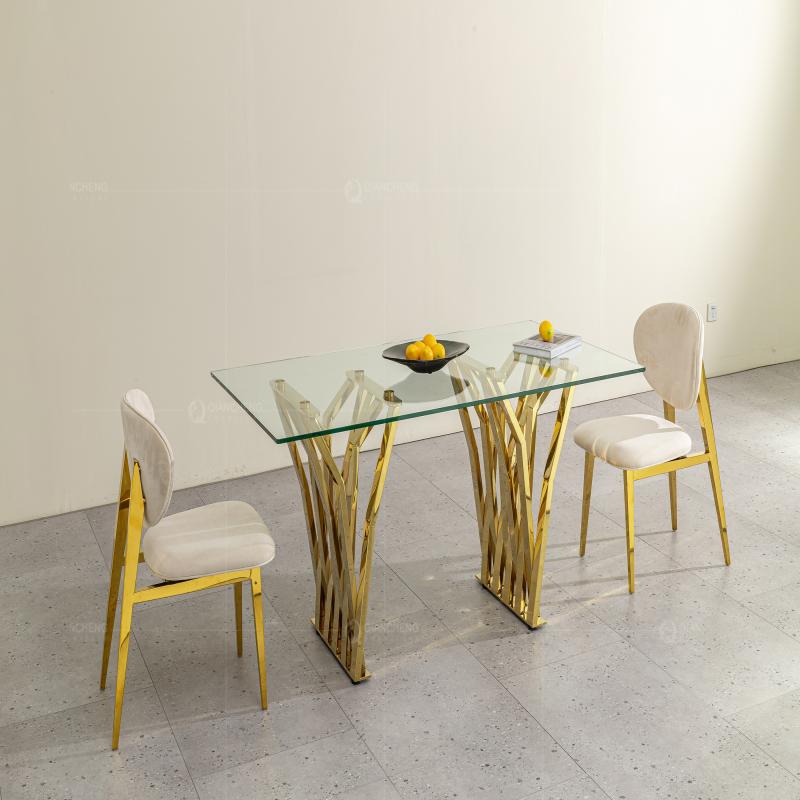 Complete Payment and Contracts:
Finalize the payment procedure with Foshan Qiancheng Furniture and draught a thorough contract outlining all facets of the acquisition, such as product specifics, payment terms, and delivery timeframes.
Customs Clearance and Delivery:
If necessary, work with a customs broker to guarantee efficient customs clearance. Follow the development of your package and be ready for delivery.
Market and Sell:
Start implementing your marketing plan to advertise and market the imported furniture. To reach your target audience, use a variety of channels, such as internet platforms, retail partnerships, or trade exhibitions.
Conclusion:
This blog post discusses how to buy and import furniture from China: The complete guide. Furniture lovers are invited on a captivating voyage of sophistication and beauty by Foshan QIANCHENG Furniture. This leading Chinese furniture business makes an everlasting impression on the furniture industry with its superb craftsmanship, wide range of styles, and dedication to quality. Prepare to be fascinated by the attraction of Foshan Qiancheng Furniture as you beautify your living space with these stunning designs.