How can Foshan sourcing help you find the best table and chair manufacturer?
Are you in the market for high-quality tables and chairs for your home or business? Look no further than Foshan Sourcing, the ultimate solution for finding the perfect table and chair manufacturer. With their expertise and network in Foshan, the furniture manufacturing hub of China, they can help you source top-notch products that meet your specific requirements. One thriving Chinese city, Foshan, stands out as the furniture industry's epicentre of invention and workmanship. Foshan has a long history of being recognized as the best place to buy fine furniture, especially tables and chairs. Be at ease! We will dig into the fascinating world of Foshan sourcing in this fascinating article and see how can Foshan sourcing help you find the best table and chair manufacturer? Guaranteeing you get the ideal balance of design, quality, and price.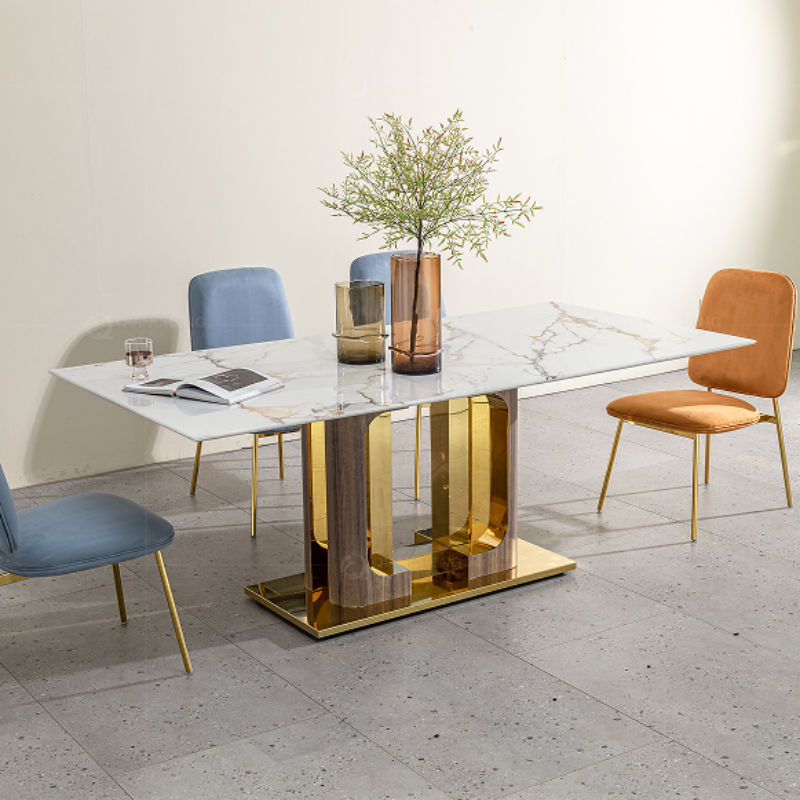 Foshan – The Furniture Capital
Foshan, located in the centre of Guangdong province, has a long history of producing furniture. Its reputation as the "Furniture Capital of the World" stems from the number of talented craftspeople, cutting-edge facilities, and a sizable industrial cluster devoted only to creating furniture. Whether looking for modern chic or traditional elegance, Foshan offers it all!
Customized Responses to Your Needs:
The furniture needs of each business are unique, as are the businesses themselves. Whether you are decorating a tiny café, a chic restaurant, or a lavish hotel, Foshan sourcing agents take the time to comprehend your unique demands. We may direct you towards manufacturers that can provide custom solutions that meet your needs by understanding your concept and budget.
The furniture business in Foshan is driven by creativity. The city is a centre for cutting-edge designs that influence fashion worldwide. With manufacturers who combine creativity and utility, Foshan Sourcing can help you find the cutting-edge modern trends or timelessly elegant classics you want. This will help your tables and chairs stand out from the competition.
Cost-Effectiveness:
Furniture purchased straight from Foshan can be purchased at great savings. Avoid steep markups and obtain competitive pricing from manufacturers by doing away with intermediaries. Your firm may become more successful and long-lasting by reinvesting the money you save in improving other areas.
Benefits of working with Foshan sourcing:
Working with Foshan Sourcing may be advantageous for companies looking to do business internationally, especially when sourcing goods and parts from Foshan, a known manufacturing hub in China. Foshan Sourcing is a reputable provider of sourcing and procurement services with experience helping businesses optimize their supply chains and procurement procedures. The following are some major benefits of working with Foshan Sourcing:
Foshan Sourcing has a thorough awareness of the local market dynamics, industry trends, and supplier capabilities in Foshan. Our knowledge enables companies to access a huge network of trustworthy suppliers, ensuring access to high-quality items at reasonable pricing.
Companies may gain from a simplified sourcing process by utilizing the established networks and connections of Foshan Sourcing. This saves significant time and money that would otherwise be used for individual supplier research and negotiations.
Foshan Sourcing helps enterprises and regional vendors communicate more effectively by acting as a translator and interpreter. This improves negotiation communication, reduces miscommunication, and promotes positive workplace relationships.
We are aware that every company has different needs. We provide specialized solutions that cater to each customer's unique requirements, ensuring that the sourcing procedure is in line with our corporate goals.
We offer assistance at every stage of the logistics and shipping process, ensuring efficient delivery of the items to their final location.
Businesses can concentrate on their core skills and strategic efforts, while Foshan Sourcing handles the complex intricacies of sourcing and procurement, resulting in greater productivity and efficiency.
Why Foshan Sourcing?
You may be asking yourself, "Why Foshan?" The answer is straightforward- Foshan sourcing opens a world of opportunities and unrivalled benefits. As the centre of the furniture manufacturing industry, the city benefits from the ideal combination of resources, infrastructure, and expertise, which results in a wide range of possibilities for choosing the finest table and chair maker.
Extensive supplier network:
Foshan has a vast network of furniture producers, from small family-run enterprises to enormous factories. The overwhelming number of alternatives might be overwhelming, but that's where the sourcing professionals from Foshan come in. Our experts can streamline your search for the ideal table and chair maker since we have a comprehensive database of reliable suppliers and a strong local market awareness.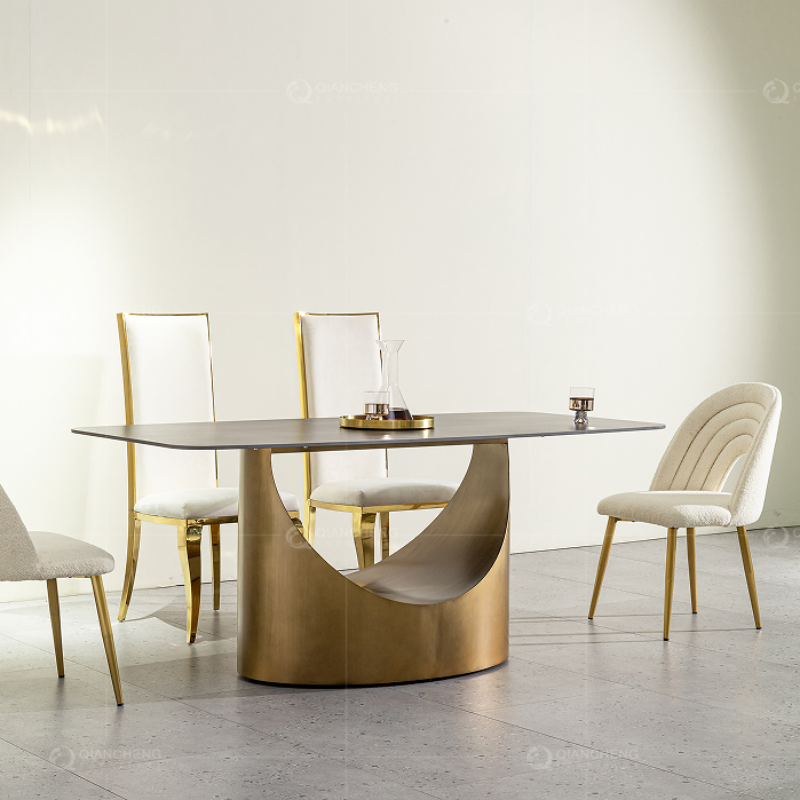 Delivering high-quality furniture that satisfies international standards has helped Foshan establish its name. You have access to a pool of manufacturers with a track record of quality with the help of sourcing specialists. Your tables and chairs will be sturdy, secure, and made to last, thanks to these producers, who claim certifications and follow stringent quality control procedures.
Efficacious Logistics and Communication:
Finding your way around a foreign market can be challenging, particularly when linguistic and cultural limitations are involved. Foshan sourcing agents provide effective communication and negotiation by serving as a conduit between you and the manufacturers. Additionally, we manage all parts of logistics, from production to delivery, allowing you to worry-free concentrate on expanding your company.
Promoting sustainable methods:
With the growing awareness for environmental sustainability worldwide, purchasing from Foshan can help your company work with suppliers who prioritize environmentally friendly procedures. You can help create a better future by supporting several firms that use sustainable manufacturing techniques, sustainably sourced materials, and minimal waste production.
Conclusion:
How can Foshan sourcing help you find the best table and chair manufacturer? It can be described in this blog post. Finding the ideal manufacturer of tables and chairs for your company is made possible via Foshan sourcing. QIANNCHENG has established a solid reputation as the go-to location for furniture procurement thanks to our extensive history, varied supplier network, innovative design, and constant devotion to quality. Take advantage of the full potential of this booming industry and decorate your space with great items that are consistent with your vision and values by working with Foshan sourcing professionals. So, take this thrilling trip to Foshan, and let the world's furniture capital work its magic on your company!