Discovering China's Hidden Gems: China's top 5 furniture markets in Foshan
Chinna furniture occupies a distinct place in the world of interior design. China's furniture has won the hearts of design fans all around the world with its distinctive combination of beauty, artistry, and cultural relevance. China is a nation renowned for its extensive past, magnificent scenery, and dynamic culture. Although renowned tourist locations like Beijing and Shanghai have long been on the map, many undiscovered treasures are just waiting to be found. Foshan, a city in Guangdong province well-known for its robust furniture sector, is one such hidden gem.
The Qiancheng Furniture Markets' constant dedication to high-caliber artistry is at its core. The artists presenting their wares at these markets are experts in their fields. And honed their craft for generations. Each item is proof of meticulous attention to detail, flawless finishing, and a thorough grasp of materials. Every product that leaves the markets retains the heritage of Foshan's great craftsmanship because of this commitment to excellence.
Due to the manufacturing prowess of China and the abundance of suppliers and manufacturers in the region. Competitive prices are often seen in the country's furniture market. This may be tempting to people or corporations wishing to buy furniture in large quantities.
The furniture business in Foshan has developed over the years. Suppliers and manufacturers have extensive experience and knowledge. Better quality control and production procedures may result from this.
Furniture design and innovation are well-known in Qiancheng Foshan. The markets are a popular location for individuals searching for cutting-edge or distinctive items since they frequently display the newest trends and styles in the furniture business.
Foshan's furniture marketplaces, such as Qiancheng, are renowned for their wide selection of furniture. These marketplaces frequently provide a large range of furniture, whether seeking contemporary, conventional, or bespoke pieces.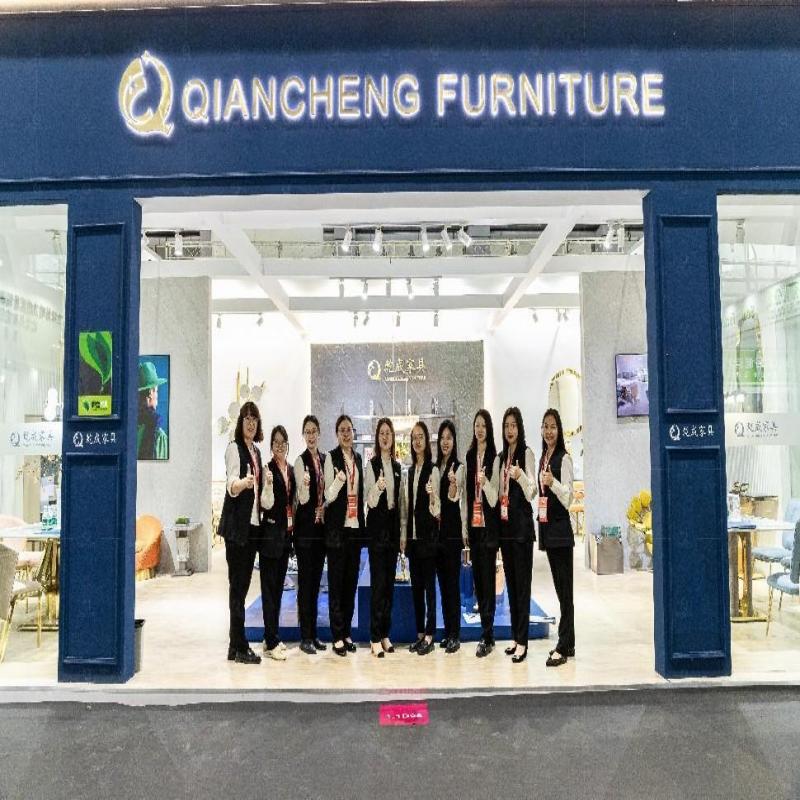 Why is China's Qiancheng furniture market in Foshan a top-notch company?
Thanks to its growing furniture marketplaces, China has established a name for itself in the furniture industry. The Qiancheng Furniture Markets in Foshan stand out as a brilliant illustration of superiority in the sector. Thanks to a rich history, inventive artistry, and an unrelenting devotion to quality, these marketplaces have cemented their position as top-tier establishments worth exploring.
A Craftsmanship Legacy:
The Qiancheng Furniture Markets are not just your regular market center; they are rooted in a centuries-old tradition of craftsmanship. Foshan in the Guangdong region of southern China has long been known as the "Capital of Furniture" of China. The history of the city's furniture industry dates back to the Ming Dynasty when talented artisans started creating magnificent items that would later win widespread renown across the world. The Qiancheng Furniture Markets' ongoing commitment to quality was made possible by this historical basis.
Variety of Products:
Foshan Qiancheng is the top five furniture market in China. The diversity of its products is one of its distinguishing features. The market spreads over a vast area with thousands of stalls and showrooms. Each booth and showroom features a unique selection of furniture styles, patterns and materials. These marketplaces are designed to reach a global audience with various interests and hobbies. Offering everything from classic hardwood items that honor the city's rich history to modern, cutting-edge designs that push the boundaries of innovation.
Design and Innovation:
Although the markets respect tradition, they are not at all constrained by it. The Qiancheng Furniture Markets' success depends on innovation and cutting-edge design. Local designers and craftspeople working together make furniture that perfectly combines traditional elegance with modern practicality. Due to this combination, a distinctive look popular with local and foreign clients has emerged. Additionally, the markets actively promote design innovation through exhibits, contests, and seminars. This dedication to encouraging innovation not only maintains the markets at the forefront of the sector but also places them in a position to define trends and affect the worldwide furniture market.
High standards of craftsmanship:
The Qiancheng Furniture Markets' continuous dedication to excellence in design and construction is at its core. The craftspeople who display their goods at these marketplaces are frequently industry leaders with years of experience mastering their craft. Each work demonstrates the painstaking attention to even the tiniest details, flawless finishes, and exquisite intricacies these artists have for their trade. Every stage of the production process, from choosing the best materials to using time-tested methods, is characterized by a quest for quality. This commitment to quality ensures client happiness and demonstrates the business's status as a leading player in the field.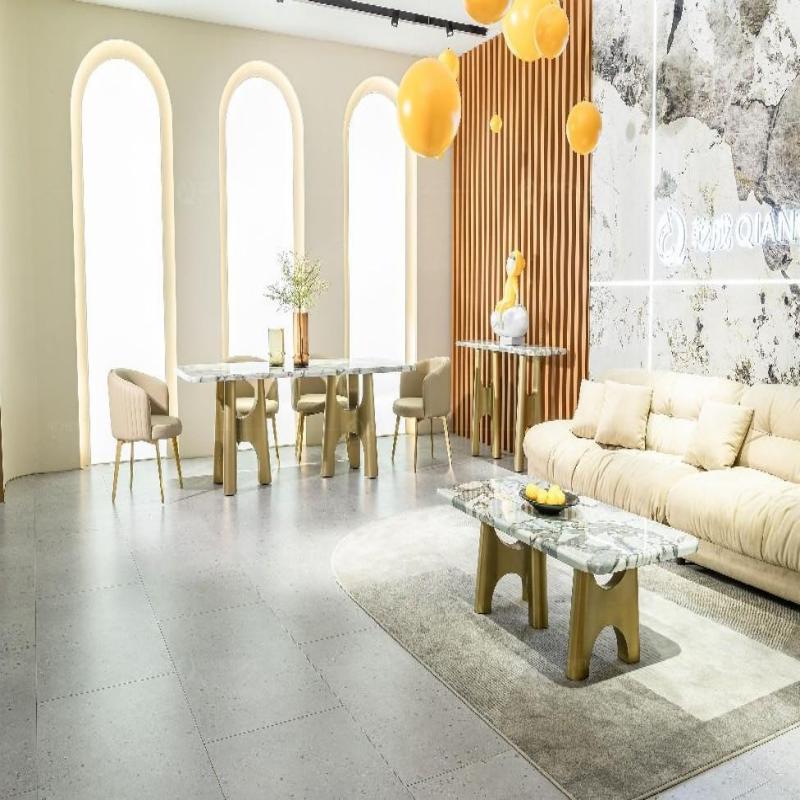 Global Presence and Power:
The Qiancheng Furniture Markets have evolved beyond their regional roots to forge a powerful worldwide influence. Their record of producing high-quality goods has paved the way for alliances and joint ventures with foreign merchants, architects, and interior designers. International buyers come to the markets to find distinctive items that give their projects and places personality. Further enhancing their importance is the markets' involvement in international trade events and exhibits. Their participation in trade shows like the Salone del Mobile in Italy and the High Point Market in the United States underscores their status as international trendsetters. It demonstrates their capacity to satisfy a range of consumer tastes.
Conclusion:
For several reasons, QIANCHENG, one of China's top 5 furniture markets in Foshan, is the top-notch leader in furniture markets. The legacy of quality they have established over the years is destined to persist, inspiring future generations of artisans and designers as they continue to develop and adapt to shifting trends and technology. We participated in nine furniture shows in Shanghai and one in Guangzhou between 2016 and 2021 to showcase our new designers, and the response to our items has been very positive abroad.